7 Reasons Why You May Want Residential Title Insurance
By sedoo
If it is your 1st real estate purchase or even your 10th, title insurance may be a mystery to you. You may want to know why your real estate lawyer may recommend purchasing a policy of residential title insurance on your upcoming real estate purchase transaction and below are some helpful reasons.
A residential title insurance policy insures the ownership interest in your property as long as you own the property with a one-time premium that is paid on the closing of your purchase.
Some issues that residential title insurance provides coverage for are:
1. Property Taxes: if the seller of the property has arrears or penalties due to unpaid property taxes from prior to the closing date, then your title insurer can provide coverage if you are charged with the seller's unpaid taxes after your closing date.
2. Someone else owns an interest in your title to the property.
3. Existing work orders: Sometimes there are outstanding building issues that you may not be aware of. For example, if you find out after closing that there are previous building issues such as open permits and incur costs due to such building issues from the seller then you may have coverage from your title insurer.
4. Fraud: to the extent that it affects the validity of your interest in title – A fraudster may assume a homeowner's identity and obtain a mortgage in the homeowner's name. Your title insurer may retain counsel to restore title to the rightful owner.
5. Lack of right of access: for example, loss of the use of a driveway to your home.
6. Liens arising from mortgages, taxes, utilities, judgments or condominium charges.
7. Enforced removal of existing structures due to an encroachment onto adjoining land or easements, or because they violate municipal by-laws.
As shown by the examples of coverage above, a policy of residential title insurance may be right for you.
Be sure to speak to your real estate lawyer to fully understand the benefits of a residential title insurance policy.
Join our newsletter and don't miss out on a blog post!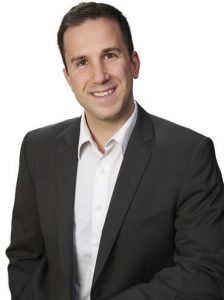 Seth D. Freedman is an Associate with Kormans LLP. His practice areas include residential and commercial real estate, corporate and commercial law, and wills and estates. You can reach Seth at sfreedman@kormans.ca
All blog entries are for your reading pleasure only and are not posted to provide legal advice. For your matter, we encourage you to consult with a lawyer to review and discuss your specific facts and circumstances.