A Few Tips for Renters
By sedoo
As an individual looking to rent a residential property or apartment unit there are a few things to consider.
For starters, when you are renting, do you know who you are renting from? With apartments, it is often not a problem to identify who are the owners of the property or who are the property managers as they will often have websites, staff offices (usually within the apartments themselves) and established contacts. With standalone houses and condominium units, it isn't always clear that the person you are dealing with is the actual owner of the property that you want to rent. There have been cases of prospective renters being victims of fraud; giving money to individuals pretending to be landlords who are not the actual owners of properties that they claim are available for renting. One option is to contact a lawyer to search title for the property. By searching title to the property, your lawyer can verify the owner registered for that specific property. By working with a lawyer, you can verify your prospective landlord is the owner of the property that you intend to rent.
If you intend to rent a condominium unit, you should review the declaration, by laws and rules of the condominium corporation. Your lawyer can also assist you by reviewing the status certificate documents themselves. The necessity for this is because you need to ensure that declaration, rules and by-laws of the condominium corporation match your lifestyle. Does the condominium corporation allow pets? Does the condominium corporation allow smoking? Perhaps most importantly, does the condominium corporation allow for the renting of condominium units? If so, under what circumstances? Some condominium corporations will place rules around short term rentals and will requires leases to be six months or longer.
If you are going to proceed with renting a condominium unit, you should contact property management for the condominium corporation. Property management can also verify that the person that you are dealing with is the owner of the condominium unit and they will provide you with their required documentation to fill out and sign for tenancies.
For renting any residential property, the Province of Ontario has now standardized the template lease agreement for all landlords to use for residential tenancies. Landlords are required to use the standardized template lease agreement and as a renter of a residential property you should demand that your landlord uses the standardized template lease agreement. The link to Ontario's standardized template lease agreement for residential tenancies can be found by following the link below:
http://www.forms.ssb.gov.on.ca/mbs/ssb/forms/ssbforms.nsf/FormDetail?OpenForm&ACT=RDR&TAB=PROFILE&SRCH&ENV=WWE&TIT=2229E&NO=047-2229E
Join our newsletter and don't miss out on a blog post!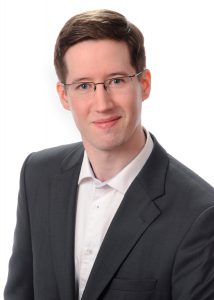 Spencer S. Duggan is an Associate with Kormans LLP. His practice areas include employment issues, the purchase and sale of businesses, mergers, joint venture agreements, organizing business structures, shareholder agreements, re-organizing existing businesses and corporate structures, leasing, commercial real estate, debt finance and dispute resolution. You can reach Spencer at sduggan@kormans.ca
All blog entries are for your reading pleasure only and are not posted to provide legal advice. For your matter, we encourage you to consult with a lawyer to review and discuss your specific facts and circumstances.