Do You Need a Power of Attorney for a Real Estate Transaction?
By sedoo
Clients are sometimes worried that they won't be available to meet their lawyer and sign documents for their real estate transaction closings. The good news is that if you communicate your circumstances to your lawyer ahead of time, your lawyer can prepare a Power of Attorney to deal with your property. Your circumstances may trigger the need for a Power of Attorney for Property if, for example, you or your spouse regularly travel or if you're elderly and need help with your everyday financial and property affairs.
A Power of Attorney is a legal document. It can allow you, the donor, to give authority to someone else, the attorney, to sign your real estate closing documents on your behalf. As the donor, you should select someone you trust to act as your attorney since you are effectively putting your rights into his or her hands. Selecting someone you trust would help minimize the risk of your attorney mismanaging your finances and property.
A Power of Attorney for Property can be provided in a general and specific form. A general Power of Attorney can authorize the attorney to do almost anything with your property that you could do yourself if you were mentally capable—a few exceptions include making a Will or changing your existing Will. Your Power of Attorney can also be worded so that it has effect even if you become mentally incapable. A specific Power of Attorney is more commonly used in real estate transactions because the document can be worded to give your attorney limited authority to sell or purchase a particular property on your behalf.
In real estate transactions, it's prudent to notify your real estate agent, banker/lender and lawyer about the use of the Power of Attorney as soon as possible so that they can prepare for the closing and avoid possible delays. Beware that lenders typically require a successful review of a Power of Attorney in order to approve your mortgage in preparation for your closing. Lenders may decide to reject the use of a Power of Attorney as a cautionary measure to avoid fraudulent mortgages.
You can revoke your Power of Attorney as long as you are mentally capable. Your lawyer can assist with the revocation of your Power of Attorney. Once the Power of Attorney is revoked, you should destroy the Power of Attorney if it is accessible to you. You should also inform all parties who may have seen the Power of Attorney. Your lawyer could also register the revocation of the Power of Attorney on the title of any property you own so that potential purchasers are notified of the revocation.
It's important to remember that a Power of Attorney becomes invalid when you die, at which point your Will begins to govern.
The Ontario Government has produced a handy brochure that will give you more information on their website: https://www.attorneygeneral.jus.gov.on.ca/english/family/pgt/livingwillqa.pdf
Join our newsletter and don't miss out on a blog post!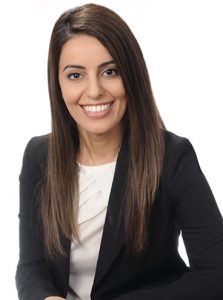 Rae Ravani is an Associate with Kormans LLP. Her practice areas include Real Estate & Corporate Law. You can reach Rae at rravani@kormans.ca
All blog entries are for your reading pleasure only and are not posted to provide legal advice. For your matter, we encourage you to consult with a lawyer to review and discuss your specific facts and circumstances.