Buying and Selling on the Same Day (Part 1)
By Kormans LLP
We often get asked by clients whether they can close the purchase of a home on the same day as they close the sale of their home. The short answer is yes, we do that all the time for our clients. The more complete answer is that there are risks with same day closings.
Often times there are chains of closings that must be completed beyond the control of a Seller who needs the sale proceeds in order to complete a purchase. There could be transactional problems, unsatisfied funding conditions, or other timing issues in transactions that a Seller has nothing to do with, yet these could delay or prevent the completion of a sale which will result in the inability to complete the Seller's same day purchase transaction. This could result in the Seller being unable to complete a purchase and therefore scrambling late in the day to find accommodation while also incurring excessive moving and storage costs.
In order to avoid those potential situations, it is advisable to close a purchase and a sale at least a few days apart. If you close your sale first, you will need to arrange for a place to stay and for storage. If you close your purchase first, you will need sufficient funding to be able to own two homes for a period of time.
Often times the funding can be facilitated by a Bridge Loan. A Bridge Loan is a short-term loan designed to help "bridge" the gap between the time your existing home is sold and your new property is purchased. It enables you to use the equity in the home you are selling to complete the payment on the home you are buying. The lenders will usually charge an administration fee for the Bridge Loan. Lenders usually only require a Promissory Note as security for the Bridge Loan together with an undertaking from the solicitor acting for the Seller to repay the Bridge Loan including interest to the lender from the sale proceeds. If there is a large period of time between the closing dates of the purchase transaction and the sale transaction, or for other underwriting reasons, a lender might require a mortgage to be registered on one or both properties as additional security.
With interest rates as low as they currently are, we recommend that our clients arrange for a Bridge Loan if possible even for same day closings which can be used only in the event that they are needed.
For further information on buying and selling on the same day and on bridge Loans you may contact our office to discuss the pros and cons with us.
Join our newsletter and don't miss out on a blog post!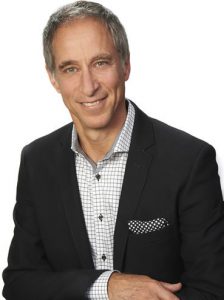 David H. Korman is a Partner at Kormans LLP. His practice areas include residential and commercial real estate transactions, commercial leasing and private and institutional lending. You can reach David at dkorman@kormans.ca.
All blog entries are for your reading pleasure only and are not posted to provide legal advice. For your matter, we encourage you to consult with a lawyer to review and discuss your specific facts and circumstances. Kormans LLP cannot be responsible for the content of other sites. We expressly disclaim all liability with respect to actions taken or actions not taken based on content received from a third party website linked, directly or indirectly, to that of Kormans LLP.  The link to another site is not to be construed in any way as an endorsement of the host, the site or the information contained therein, nor is such link to be inferred as an association or affiliation with the host.