TRESA Phase 2 Comes Into Force on December 1, 2023
By Kormans LLP
The time is nearing when the Real Estate and Business Brokers Act, 2022 (REBBA) will transform into Trust in Real Estate Services Act, 2002 (TRESA). The Government of Ontario informed that the Phase 2 of regulatory changes introduced under the new legislation will come into force on December 1, 2023. Which means we are less than two months away from the date when major changes will come into force. We can understand that it might be worrisome for our fellow real estate professionals including real estate agents, brokers, management teams at brokerages, etc., and therefore, we are making every possible effort to help you understand the changes and possible implications.
Some of the major changes that are being introduced under TRESA, and are set to come into force on December 1st are as follows:
1. Introduction of Designated Representation
The Designated Representation model will allow brokerages to be retained by multiple parties in a trade without leading into a multiple representation. Until now, Ontario only had a "Brokerage Representation" model. Under the Brokerage Representation model, it does not matter if each client is working with a different agent employed by the brokerage, or if the clients are all working with the same agent. The Designated Representation model has been in use in other provinces such as Alberta, and now will finally come into force in Ontario.
To further clarify, let's consider the following example – John and Jane work for Toronto's Number #1 Realty Inc. (please excuse us if it matches with an existing brokerage – I had a hard time coming up with a name that did not actually exist). John represents a Seller in a trade, and co-incidentally Jane represents the Buyer. Under the brokerage representation, this will be considered as multiple representation, which means that John, Jane and Toronto's Number #1 Realty Inc. will have duties towards both the Buyer and the Seller as if they are under a multiple representation. Under Designated Representation, John will be considered a "designated representative" of the Seller, and Jane will be for the Buyer. Thus, avoiding multiple representation on the agent level.
One thing to keep in mind for the brokerages under designated representation is that the brokerage must remain neutral in situations similar to noted above in the example. Suppose John reaches the broker of record at Toronto's Number #1 Realty Inc. asking for some advice, the broker of record cannot give advice to John which can prove detrimental to the Buyer's interests.
2. No Customers – Only Clients
Under TRESA, the term "customer" will no longer exist. A party in a trade will either be a client of a brokerage, or a self-represented party, which will include parties to a trade that are not a client of any brokerage. If a service is being provided by a brokerage, the person receiving the service must be a client of the brokerage and a representation agreement must be entered into.
Registrants need to be very careful when dealing with a self-represented party. Registrants cannot provide services, opinions or advice to a self-represented party. So, does this mean the agents need to close their eyes or look the other way if a self-represented party approaches them? Umm, not really!
They can offer "assistance", provided it does not create an implied representation agreement.
The legislation states that an implied representation agreement is not created if – "As a service provided to a client, or incidental to a service provided to a client, a registrant provides assistance to another person without encouraging the other person to rely on the registrant's skill or judgment in respect of a trade in real estate."
The following are some questions to consider before providing assistance to a self-represented party:
Is the assistance a service to, or incidental to, a service provided to your client?
Is assistance in the best interests of your client?
If the answer is no to either of those questions, don't do it.
Does the assistance include opinions or advice such as the price to offer or accept?
Would the assistance or how it is provided encourage the self-represented party to rely on your knowledge, skill, or judgment?
If the answer is yes to either of those questions, don't do it.
3. Content of Competing Offers
We now come to the change which all of you must be excited about (or maybe not)!
Until now, only the number of offers was permitted to be disclosed with regards to a listing. With the introduction of Phase 2, the content of the offers, for example, the purchase price, amount of deposit, conditions, closing date, etc. can be shared with every person making an offer.
This must not be confused with an "open offer process", even though we tend to colloquially refer this change to such. The change removes the prohibition on sharing the content of offers, allowing registrants, with the seller's written direction, to share the content of offers with every person making one of the offers. The content of competing offers can only be disclosed upon the Seller's directions. However, an important point to keep in mind is that registrants have a duty not to disclose personal information contained in the offer (for ex., name of the person making an offer).
A Seller may direct that all of the content or only parts of the content of offers be shared. Directions from the Seller can change at any point of time. The Seller may direct their agent to start with a "closed offer process" and may change their mind to conduct an entirely "open offer process" and then may decide to change it to a "partially open process". It is advisable for agents to have a proper discussion with their Seller clients to ensure they understand effects of different disclosing or not disclosing contents and obtaining written instructions at any point directions change.
When representing a Buyer, registrants must advise their clients that the Seller may decide to share or not share the contents of their offer. If the Buyer is unwilling to participate in a process where the contents of their offer might be shared, a clause can be inserted in the offers to address this.
I hope you are not feeling cognitively overloaded with the amount of information to be processed due to the new changes. Not to spread a scare, but there are changes in addition to the ones noted above, for example, additional disclosure requirements, rules related to accessing real estate, lockboxes, etc. But as mentioned, we are here to assist to the best of our abilities. We regularly conduct informational seminars about TRESA changes for our friends and colleagues at brokerages and real estate offices.
If you would like our team at Kormans LLP to conduct a seminar or presentation, please fill out our request form by clicking here and we will be sure to reach back to you! The seminar can either be in-person or virtual. And the best part is, it won't cost you a dime.
Please feel free to contact our office at (905) 270-6660 or e-mail us at: Info@kormans.ca in case you need any further information and assistance about what we discussed, and we will be more than happy to assist you.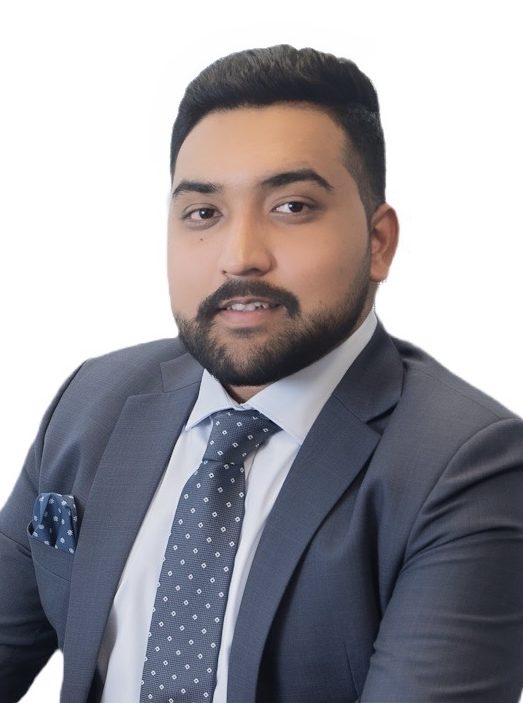 The information and comments herein are for the general information of the reader and are not intended as advice or opinion to be relied upon in relation to any particular circumstances. For particular application of the law to specific situations, the reader should seek professional advice. Kormans LLP cannot be responsible for the content of other sites. We expressly disclaim all liability with respect to actions taken or actions not taken based on content received from a third party website linked, directly or indirectly, to that of Kormans LLP. The link to another site is not to be construed in any way as an endorsement of the host, the site or the information contained therein, nor is such link to be inferred as an association or affiliation with the host.