Clause Craftsmanship – Addressing Repairs in the APS
By Kormans LLP
We regularly receive numerous inquiries regarding the complexities of Agreements of Purchase of Sale. Real estate agents and clients often approach us with pressing questions such as, "How can we ensure we are safe on closing with this clause?" or "What measures should we take to prevent an issue from becoming a major problem during the closing process?". We recognize that in competitive markets with multiple offers, there may be instances where immediate clause drafting becomes necessary, with no opportunity to consult a lawyer. With this in mind, we bring to you this blog where we discuss how to draft an effective clause to address one of the most common issues that can arise if the clause is not drafted appropriately.
However, it is important to note that when drafting a specific clause to tackle an out-of-the-ordinary situation, it is vital to contact a real estate lawyer because every transaction is different, which necessitates specific legal advice. Please note that the discussions here are general in nature and should not be construed as specific legal advice. We invite you to contact our office whenever you have questions about drafting a clause as we try to keep our response times as quick as possible and our quality of advice – as high as possible!
The issue today at hand is – Drafting a clause to address repairs that are to be completed before closing.
I believe this is the most common issue in resale residential real estate transactions that usually becomes a major problem near the closing date if the clause is not appropriately drafted. It is common that during an inspection or during the initial visits, buyers or potential buyers notice damage to the property, fixtures or chattels that may require repair before the closing date. It's the initial stages, all the parties are eager to finalize the agreement, everything is amicable, and nobody is really anticipating any conflicts in the future. Therefore, we often see clauses such as:
"The Seller agrees to repair the flooring in the unit."
"The Seller agrees to repair the fridge."
"The Seller agrees to repair the roof damage."
We understand that in a competitive market, like that of Toronto, the negotiations are challenging and may not leave time to think about all the ways in which things can go wrong, but a clause like the ones mentioned above can become a major problem on closing as they leave too many loose ends.
When drafting a clause to address repairs to be completed by the seller, it is crucial to consider as many future possibilities as possible. As a rule of thumb and to make your lives easier, the next time you find yourself in a situation where you must draft a clause to address repairs to be completed by the seller, keep in mind the 5 W's to be answered:
What needs to be done?
Who is responsible for the repairs?
When or by when the repair is to be completed?
What method of assessment will be adopted to decide whether the repairs have been completed?
What happens if the seller is not able to complete the repairs as per the clause?
Let's assume a scenario where during an inspection, a garage door has been discovered to have faults, and where a clause addressing this needs to be inserted in an Amendment, which will accompany a Notice of Fulfillment of the inspection condition. Now if we follow the above process:
The garage door needs to be replaced because the current one is faulty.
The seller is responsible for completing the repairs.
The seller shall provide evidence of the repairs, such as invoices, receipts, and photographs, to the buyer by a certain deadline. For example, no later than 5:00 PM, May 18, 2023.
The repairs are to be done in a professional workmanlike manner by a licensed contractor. It will be assessed by the buyer in its sole discretion whether the repairs have been completed in a professional workmanlike manner by a licensed contractor. Alternatively, the parties can agree to designate an assessor to make that decision.
The buyer's lawyer will hold back a certain amount of funds in their trust account until the seller has completed the repairs in compliance with the clause OR there can be an adjustment on the Statement of Adjustments during closing.
By providing answers to the above questions, you will have a foundational framework to create a clause that takes into account more potential scenarios that may arise during closing. It is essential to understand that this guide does not substitute a consultation with a lawyer when drafting a clause. Each transaction and situation is unique, requiring specific considerations. However, this approach can serve as a helpful reference in instances where immediate access to a lawyer is not possible.
Please note that we are just a phone call or an email away and we will be more than happy to assist you if you ever find yourself in a situation where you need advice on drafting a clause. If you have any questions about this topic please do not hesitate to contact us at (905) 270-6660 or e-mail us at: Info@kormans.ca.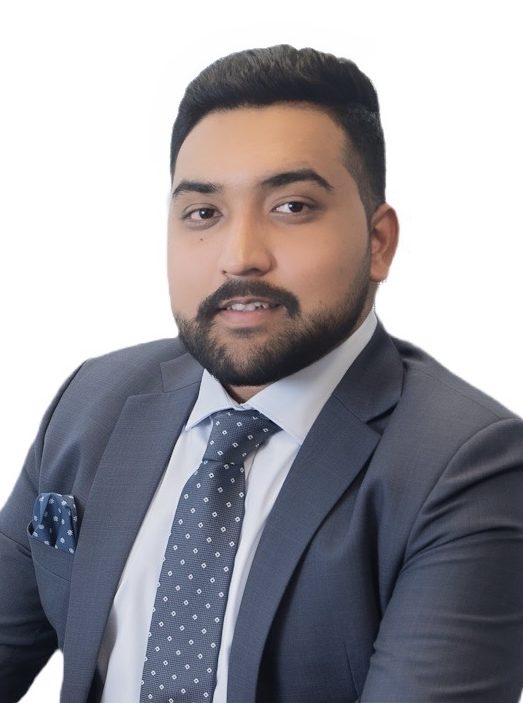 The information and comments herein are for the general information of the reader and are not intended as advice or opinion to be relied upon in relation to any particular circumstances. For particular application of the law to specific situations, the reader should seek professional advice. Kormans LLP cannot be responsible for the content of other sites. We expressly disclaim all liability with respect to actions taken or actions not taken based on content received from a third party website linked, directly or indirectly, to that of Kormans LLP. The link to another site is not to be construed in any way as an endorsement of the host, the site or the information contained therein, nor is such link to be inferred as an association or affiliation with the host.