Title Fraud Is on the Rise! Beware and Be Protected!
By Kormans LLP
You must have come across many news articles recently which outline how real estate title fraud is on the rise in Canada. Houses are being sold without knowledge of the homeowners, who only come to know after they find out that strangers are living in their property. Even though these types of occurrences have taken place in the past, the number of such instances have drastically increased in the recent times, especially after the pandemic.
As the name suggests, title fraud is a type of real estate fraud that is related to the property owner's "title" to the property. Title fraud involves a fraudster stealing the property owner's title to the property by impersonating the true owner in order to wrongfully make money by selling, mortgaging or exercising other rights of the true owner. This is usually done through fraudulent registrations or identity theft.
Fraudsters are on the loose, we know it, and we know that they have the ability to dupe the system as they have done it before. If you are a homeowner, steps should be taken to ensure you are not the next victim or if you happen to be one, you are properly insured.
The best tool to have in order to protect yourself against title fraud is a title insurance policy. It is not a requirement in Ontario to purchase one in every transaction, however, it is very strongly advised to do so. Usually, the buyer's lawyer arranges for a title insurance policy before closing of a transaction. Some lenders have now started to list it as a necessary requirement for funding. Title insurer will usually defend the policyholder's title while covering the legal expenses and associated costs throughout the process. For more information on title insurance, I invite you to read our blog post What Is Title Insurance?.
However, title insurance is not a preventive measure. To be metaphorical, it is like the strongest medicine against Coronavirus, but you should still ensure you a have a mask on. Meaning, even though you have a title insurance policy in place, you should continue to ensure you are making your best efforts to avoid falling victim to title fraud. Title insurance may protect your interests following a title fraud, but you never want to go through the stress of knowing that the title to your own home is in jeopardy.
Following are some steps that can prove helpful in avoiding title fraud:
Mortgage your property: fraudsters target properties with little to no mortgage debt. With no mortgage on title, there is one less step for them as they don't have to deal with a lender, and they can maximize their profits because of the equity value. Therefore, counterintuitive to the idea of being mortgage-free, getting a mortgage can actually act as a deterrent for a fraudster looking to narrow down on their target. One option is to get a Home Equity Line of Credit (HELOC), where a line of credit is registered as a mortgage, and you only pay interest on the amount of money you use.
Regularly check for suspicious activities: keep a regular check on your credit report. If a fraudster tries to get a fraudulent mortgage by impersonating the homeowner, the mortgagee will most likely run a credit check, which will show up on the homeowner's credit report. Regularly searching your property address online is a good idea as well, to ensure there are no fraudulent listings. Setting up online search alerts for any new search results that may be added for your property address can be helpful.
Protect your personal information: ensure that your outdated IDs, ownership information, mortgage documents, etc., that are no longer required are completely destroyed. Be very cautious of who you divulge your personal information to. Only give out your personal information to trusted requestors, and where necessary, only give out information that is absolutely necessary.
Periodic title searches: when in doubt, contact your real estate lawyer. Your lawyer can do a title search which can reveal any recent parcel activities. Any unusual activity can be identified by your lawyer, and you can take appropriate steps in a timely manner. We, at Kormans LLP, are always here to help you and look out for your interests. Please feel free to contact us at any time you need assistance with checking your title.
In addition to the above, some other steps that can prove helpful in avoiding title fraud are:
Requesting a trusted individual to house-sit your property while you are away.
Carefully screen and interview your tenants and short-term renters.
Use the latest technology to keep your property under surveillance.
Be cautious of deals that seem too good to be true. For example, a tenant offering $3000 per month of rent where the going rate is actually $2000.
Be wary of unsolicited phone calls, emails or letters asking for personal information.
We need some changes in the prevalent system to address the shortcomings. We need stronger ID verification requirements, stricter measures for catching and penalizing the perpetrators, and advanced alerting systems in Land Registry Offices and financial institutions. Unless we see some changes, homeowners should continue to be cautious in order to avoid becoming victim of a title fraud. Our firm is working with one of the bests in the industry to put an advanced ID verification regime in place to avoid frauds. We are also receiving many enquiries regarding title insurance policies lately from people who are not very sure if they have one in place. Properties that were purchased in or before 1990s may not have a policy in place, as title insurance became popular following the said time period.
Do you have a similar concern and need assistance in arranging for a title insurance policy or any other matter related to what is discussed above? Please do not hesitate to contact us at (905) 270-6660 or e-mail us at Info@kormans.ca and we will be more than happy to help.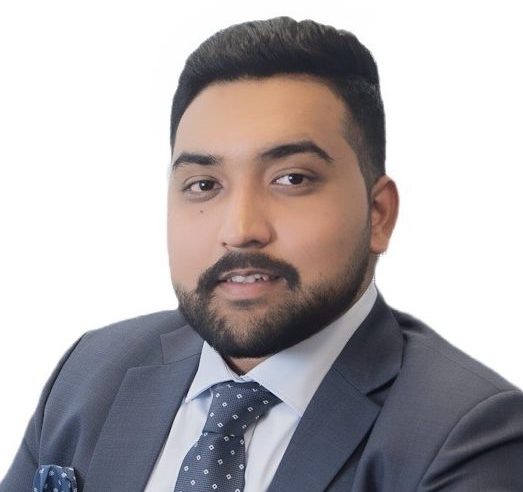 The information and comments herein are for the general information of the reader and are not intended as advice or opinion to be relied upon in relation to any particular circumstances. For particular application of the law to specific situations, the reader should seek professional advice. Kormans LLP cannot be responsible for the content of other sites. We expressly disclaim all liability with respect to actions taken or actions not taken based on content received from a third party website linked, directly or indirectly, to that of Kormans LLP. The link to another site is not to be construed in any way as an endorsement of the host, the site or the information contained therein, nor is such link to be inferred as an association or affiliation with the host.