Key Factors to Consider When Making a Will
By Kormans LLP
Making plans for what happens to your assets after your death can be overwhelming and it is something that a lot of people try to avoid as long as possible. However, it is actually in your best interest to make a Will outlining the wishes for your Estate sooner rather than later.
In Ontario, the legislation that covers what happens to an individual's Estate following death is the Succession Law Reform Act. In order to deal with an individual's Estate following death, it is mandatory to apply for a Certificate of Appointment of Estate Trustee. The person who is appointed as the official Trustee (sometimes referred to as the Executor) in the eyes of the court then has the authority to act on behalf of the deceased in their Estate matters. The process to apply for this Certificate can be very arduous without a Will as opposed to with a Will.
Your Will is a legally binding document that outlines your wishes and instructions on multiple vital issues following your death.
The first issue to consider is the appointment of a Trustee. You may prefer either a sole Trustee or multiple individuals who may act either jointly or jointly and severally. It is the duty of the Trustee to comply with your Will and act in the best interest of your beneficiaries.
Another key matter that your Will could address are instructions with regards to your body following death. Preference for either a burial, cremation or other methods of disposal and any other funeral arrangements could be outlined in your Will.
For most people, the most significant section of the Will is the one that tackles Beneficiaries. It is important to outline the age at which the Beneficiaries may directly access what they are entitled to from your estate. Often times it is considered wise to insert an age at which the Beneficiaries will be mature enough to make prudent decisions with the assets they inherit. Your Will can also be utilized to address who gets access to the assets left to a certain Beneficiary should that Beneficiary predecease you.
If applicable, another vital area that can be addressed in the Will is the custody of minor children following your death.
Finally, it should be pointed out that it is almost impossible to make a perfect Will that will address your wishes that will last throughout your lifetime. It is always recommended to update your Will to change the appointed Trustee or Beneficiaries or following changes in your personal life such as separation/divorce from a spouse. Minor changes to existing Wills can be made via a legal document known as a Codicil, however sometimes it is recommended to simply make a new Will.
Join our newsletter and don't miss out on a blog post!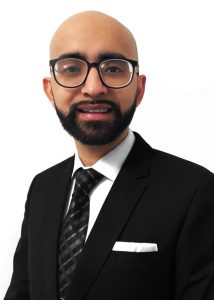 Taimoor Qureshi is an Associate Lawyer with Kormans LLP.  You can reach Taimoor at tqureshi@kormans.ca All blog entries are for your reading pleasure only and are not posted to provide legal advice. For your matter, we encourage you to consult with a lawyer to review and discuss your specific facts and circumstances.